Training / Utah Concealed Carry Course
Utah Concealed Carry Course
Our Utah Concealed Carry Permit training class takes about 4 hours and covers all of the requirements to obtain the Utah Non-Resident Concealed Carry Permit.
The course is a classroom-based course taught by NRA certified & Utah BCI certified instructors. Course instruction includes handgun safety rules, handgun parts, and operation, ammunition, fundamentals of shooting, safe firearms handling, Utah criminal & traffic code, practical and legal considerations, and more.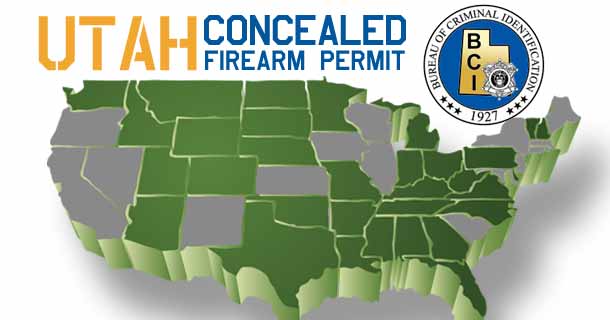 We do a lot more than just teach a Utah concealed carry permit training class. We also provide the required…
Application
Fingerprinting
2×2 Photos
All you have to do after taking our class is mail everything into Utah with your application fee and wait!
Prerequisite: None
Duration: 4 hours
Materials Provided: Application, Finger Printing, 2×2 Photo
Cost: $125
What to bring: A drivers license, or some form of ID.

Residents of DE / PA must have a permit to carry from your home state prior to applying for a Utah Non-Resident. If you do not have your DE or PA permit yet, you still can take the class as you have up to one year to apply from the class date.
Before you register for this class, please review our waiver of liability which all students must sign at the beginning of class. There is a NO refund policy. Our class and accommodations are arranged on a student to student basis. There is a state licensing fee to the state of Utah of $63.25 at the time of applying (Not at the Time of class).